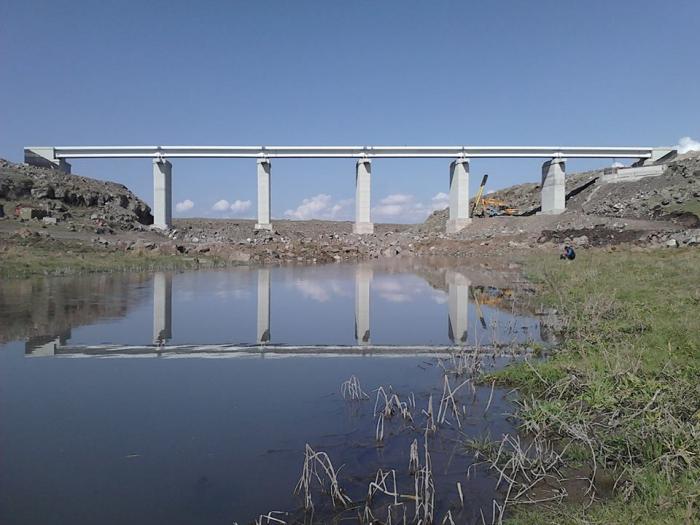 Kirbulakhi bridge
Within the scope of Marabda-Kartsakhi railway the construction of 155 m length Kirbulakhi bridge has commenced. The construction is under responsibility of Georgian company "Khidi" LLC and it should be mentioned that after the breakdown of the Soviet Union this will be the first railway bridge to be constructed in Georgia.
Kartsakhi will be connected to Turkey by the tunnel with 4,4 km length.
35 bridges are being overhauled and constructed over the new railway line in order to make the railway safer and more flexible.