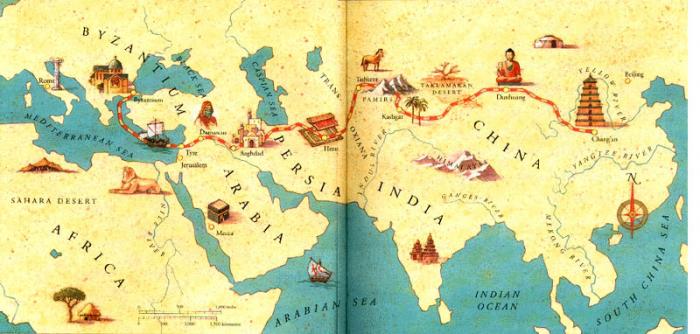 As you are well aware, thousands of years ago the Silk Road connected the greatest civilizations of the earlier eras, which have sprung in various parts of the Eurasian continent.
Even in that ancient epoch, communication served not only as the means for trade, but also as that of exchange of technologies, ideas and discoveries, as well as, dispersal of diverse ideals and values.
In 1998, on the basis of Senator Sam Brownback's initiative, the US Senate adopted a resolution calling to support the New Silk Road idea.
Much like the legendary Silk Road in the earlier eras, this momentous new project aims at searching the shortest possible alternative routes linking the rest of the world with the rapidly growing Asian markets, diversification of communication, spreading of technologies and steady flow of energy resources.
The scope of the new Silk Road already covers the operation of Traceca, Baku-Tbilisi-Ceyhan Pipeline and Baku-Tbilisi-Erzurum Gas Pipeline, which have significantly changed economical reality in Caspian- Black Sea region, created new opportunities for development and strengthened energetic security not only in these regions, but also in European countries.